---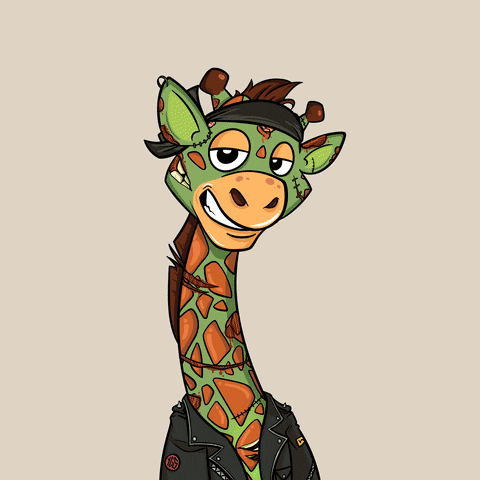 OUR STORY
Deforestation and fragmentation have caused the Yellow Giants to flee their natural habitat. For many years they dreamed of finding a new home free from danger and rich in Acacia trees. They've finally mustered up the courage to begin their journey. During their trek, the Giants discover the Ethereum Blockchain. In hopes of a better future, the Giant's decide to follow the path less taken and continue with their migration towards the metaverse. Along the way, they stumble upon some trouble and are currently stuck in a smart contract.

They didn't bring much with them and desperately need your help! Upon minting, you free the giants from the smart contract and become an official member of the Yellow Giant Society.


---
---
ROADMAP ACTIVATIONS
THE JOURNEY BEGINS
50 lucky YGS holders will win a free Yellow Giant NFT along with a limited-edition "YGS X NiftySlab" (a printed and graded collectible card proving ownership and authenticity in the physical form). An additional 50 holders will win a free custom "YGS X Ledger" hard wallet.
GIVE BACK
YGS will donate $25,000 to the "Giraffe Conservation Foundation", the only NGO in the world that concentrates solely on the conservation and management of giraffes in the wild throughout Africa.
MULTIVERSE SCAVENGER HUNT
A multi-city, multiverse scavenger hunt kicks off, starting with activations in New York, Los Angeles, Miami, and for members abroad, Decentraland, Cryptovoxels & Minecraft. Join in on the fun in real life or from home with prizes including multiple ETH winnings, Yellow Giant airdrops, NiftySlabs giveaways, FREE Ledgers, and framed 1/1 prints of your Yellow Giant authenticated by @Lela from the YGS team.
YELLOW GIANT AD TAKEOVER
A multi-city AD takeover will commence highlighting Yellow Giants of some of the most active YGS community members. Creatives from the Yellow Giant community will also be commissioned for this campaign, bringing value to Yellow Giant holders, derivatives artists, and the greater YGS community.
YGS POPUP GALLERY + MERCH STORE
The Yellow Giants will host an IRL popup gallery showcasing derivative artworks chosen by the community. YGS members will have a chance to display and market their giraffes, win prizes, collect POAP's and meet fellow Yellow Giants. The members-only store will also open with exclusive limited-edition merch, offering YGS community members the chance to design select apparel.
THE JOURNEY CONTINUES
Our home's in the Metaverse are revealed - the repopulation effort begins...
---
THE TOWER
Lela
The matriarch! Uses ALL of her gains on pens and planners.
Eli
The social butterfly! Always there to say "GM YGS Family"
Tony
The tech guy! Spends most of his time pushing commits to Github.